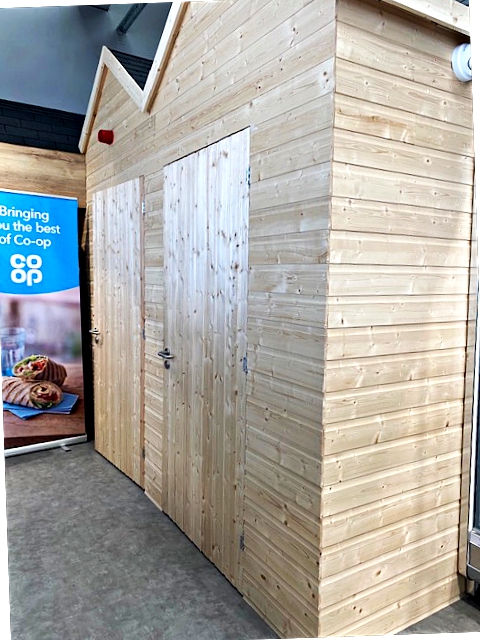 People probably don't realise this but there is an Award given for the Best Forecourt Loo at the Forecourt Trader Awards every year! Entrants must demonstrate a number of things about their facilities including that they were clean, subject to a maintenance schedule and had a plentiful supply of all the necessities!
The Best Forecourt Loo Award has been an annual target for Penny Petroleum since research underlined how important it is for the 'ultimate convenience' to be one that everyone would be happy to use and maybe even talk about! And this year we're running a competition for the design of the loos at our newly developed Scaling Dam site.
The loos at Scaling Dam are housed in two beach huts which we would like painting to depict the local area. That's why we are searching for a local artist that's up for a challenge and the opportunity to win £1000. We'd like the Beach Huts to be decorated with local scenes that are a talking point for visitors and may even encourage people to stop for a shop break.
And just to help get the creative juices going…
Penny Petroleum have already been recognised for "spend a penny" themed loos on the A66 near Darlington and at several other sites. So, if you are travelling in any of these areas and need to use our facilities, please drop in and take a look at our Award-Winning Loos! We won't charge you, but if you would like to donate a penny to our supported charity that would be most welcome. Equally, if you know anyone that can help us put the Scaling Dam Beach Huts on the map then please get in touch today.